---
So the first ever car mod for NFS Undercover was released not so long ago by Robin7t4 & nfsu360 which is apparently a Citroen GT Concept.

The mod tools of the game were not released as of yet and we are still waiting for that. Lets just appreciate that we have dedicated talented individuals working for the good of the NFS modding community. Also maybe this not so popular game might receive some modding love by the modding community in terms of car mods as it is now clearly possible to mod the game. We just have to see how it all goes but its really good news.

Below the image is the link for the Citroen GT Concept blog post with the download link and the instructions on how to install the mod.




OFFICIAL BLOG POST


We also had one of our long-time and well respected member, Ti-Sonic make a demo video about the mod which you can check out HERE
The long wait for another full DiRT game will soon be over. Codemasters has announced Dirt 4 will launch this June.

The game will feature traditional rally events, FIA World Rallycross Championship races, and the return of "Landrush", courses on three continents and a new feature called "Your Stage" where you make your own track which then can be shared.

The game comes out this June, and will be available on PlayStation 4, Xbox One, and PC.


As you can see the site has been updated. I would like to apologize for the extreme delay which was caused from being very busy with work for the past year.

I am still in the process of tweaking things and finding/fixing bugs but uploading files and showroom rides should work without issues now.

Changes
- New site, duh.
- Site speed improvements
- New download/showroom system
- New custom forum with a lot less features then vbulletin currently.
- New and improved search
- Site wide shoutbox
- Notifications
- Many many more changes/improvements which I do not remember off the top of my head.
Forza Motorsport starts early anew on the 5Th of May with the release of the open beta
for Forza Motorsport 6: Apex. Made specifically for Windows 10, with DirectX 12 and
ForzaTechâ"¢ engine for FREE (or at least the open beta is). Please tell us what you think
of this in the comments!

Announcement trailer: https://www.youtube.com/watch?v=w8xREfr1YuA


In 1997 31st of March Need for Speed II raced into your hands. Happy Birthday old friend!


The all Xbox exclusive racing game series Forza was just confirmed to be available on PC
on the Windows 10 OS. This might not make sense since many people only had an Xbox
for Forza and now that is not needed. Either this is a really good new for PC gamers
and I personally cant wait for the new Forza which will come to PC as it will to Xbox.

Dan Greenawalt, Creative Director at Turn10 said :"Moving forward, all of our games are
going to be shipping on Windows 10 and Xbox,"

Please leave your thoughts down in the comments!

Article: http://gadgets.ndtv.com/games/news/all-upcoming-xbox-exclusive-forza-games-coming-to-windows-10-turn10-studios-at-build-2016-819886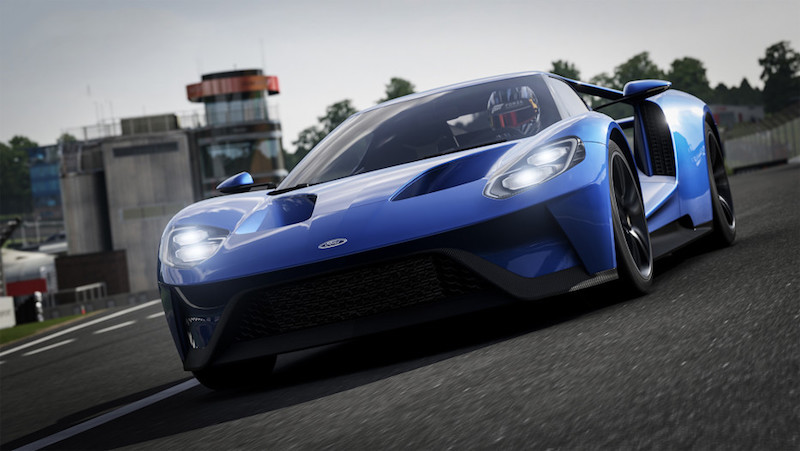 Now this may not concern Need for Speed itself but it sure does influence the car gaming
scene a lot and hence the article.

Evolution Studios has created a few big games like WRC and the MotorStorm. And its
recent game was DriveClub. At launch the game wasnt too good. It has server issues for
at least month but they fixed that. They added new content as frequently as possible. They
listened to the community. Yet Sony didnt see all this and decided to shut the studio down.
The decision was made after one of its "regular reviews" of the groups that make up SCE
Worldwide Studios: "As part of this process we have reviewed and assessed all current
projects and plans for the short and medium term and have decided to make some changes
to the European studios structure." Following this 55 talented game makers lost their jobs
although Sony is trying to relocate them to other of its branches. Even though its really sad
to see a good racing game making studio just disintegrate into nothing.

Driveclub will live on but that just only means the servers will be maintained but new content
in the future is highly unlikely. Please post your thoughts on the matter in the comments.

Farewell Evolution Studios.


So after the release of the new Need for Speed on consoles the PC users were left with only
videos of the new game since the PC launch day was delayed till next year. But now a teaser
trailer was released by Nexon on YoutTube of a NFS title names Need for Speed Edge. As
of far the news, its possibly the replacement for the not-so-long ago shut down
Need for Speed World. Below you'll find the teaser trailer and one of the millisecond little
footage I was able to screenshot and their official site.

OFFICIAL TEASER VIDEO


OFFICIAL SITE
There is also a discussion thread in our forum section HERE.
Please visit there too to post your thoughts.
Written by F. Rick Reich (http://www.twitter.com/RickNFS)




Introduction

I want to start with a little recap of the past 5 days. If you want to just read about the new Need For Speed, feel free to scroll down.

First things first, When I arrived on Wednesday, I went to the EA Community Lounge straight on. I Was kind of lost, because even though this was my 7th time at GamesCom, I did not know the new Community Lounge. When I finally found it, it was packed with people that I did not know. No wonder as Andreas Koch (the orchestrator of things over there) told us that he sent out over 1700 invitations this year.

After a while, I dropped into a conversation with some people and finally met the one or other familiar face. After introducing myself to Ben Walke, our new Community Manager, I met Lukas of NFS-Serie.at, who helped me with this Article. (Which is also making me change perspective of this article and change to "WE" from here on out.)

We gathered information about the new Need for Speed like our life depended on it! Asked people, shared details and harassed Ben to give us more. Wow, must we have been annoying!




Playing the Game

After we all got drunk on Wednesday evening, we finally played the pre-alpha of the game on Thursday. The setup was a PS4 demo and began with the tuning of one of 5 cars. Selections included the Nissan 180SX (S13) Type-X, Nissan Skyline 2000GT-R (C10), Subaru BRZ Premium (2014), a random Porsche and the Ford Mustang GT (2015), wich is the one I took for a spin.




Tuning

When you hear visual tuning in any recent Need for Speed title, you think "Yay! Okay…let's change the body color and go on with it…" but not in this one! Color means you can slide off the 16 million color field and set the reflection, metallic shine and smoothness.

As we went for visual tuning, we noticed that the interface is extremely intuitive. You point the cursor at the area you want to change and go wild. As the amount of fantasy- and licensed car-parts goes into the gazillions.

Your name on the license plate? CHECK.

Want a Spoiler, or two? CHECK.

Want to change the Bodykit? CHECK.

want to change the Front Bumper, hood or the rear bumper? TRIPPLE CHECK.

Want to change the rims? OH MY - we got blown away…Not only can you change the rims of the front and back apart from each other. No, you can change multiple color areas, the size, the stance and also the brake calipers and disks of em!

Performance tuning is also included, but it was grayed out so we can't tell you much about it.




Driving

When the timer hit zero, the game went into a race, with all 8 seats in the EA Community Lounge NFS Section competing against each other. The graphics looked fantastic, the physics and the vibe made us feel home instantly.

Ventura Bay's nightlife felt beautifully vivid and reminded us a lot on the Real LA, which it is based on. Frostbite3 owned the composition: The cars, the flashing police lights and the lights and sounds of the environment dropped us into a breath-taking driving adventure from dusk till dawn right at our fingertips. Sadly we only saw a small part of the map, wich is meant to be twice as big as the one in Rivals.

First it was a bit hard to get the controls right. But since we could change the whole control's feeling to our liking by using a slider that goes from Drift to Grip, we could just adjust and go on with the fun. Well…a few seconds into the race - not long before the police actually busted me, I ran into a traffic car and found out that the Crash cam part of NFS. I did not do a too good job, to be honest. I came in 7th, Lukas did a way better job.




Freeroam

After the race finished, the game dropped us out at a cross-section in free roam mode. Each direction gave us a different event, either Sprint or Drift. Hitting the events without changing the camera perspective was quite a task, but this might be changed until the game's release. Drifting was super-fun! The cars control is so arcade that you can feel the adrenaline rushing through your chest without hitting a wall. The drift-cam is a little annoying, but it can be turned off.

We have been told that there will also be other game modes to be played right on the map, Apart from drifting, sprint and circuit races. There will also be Time trials, Canyon races and the outrun mode, wich works seamlessly with your online friends.




The Presentation

On Friday, at noon we went into a special presentation of the game. The premise was to be able to ask questions to James Mouat, the Lead Designer and other people involved into the production of NFS2015. But what we witnessed was one of the funniest adventures I (Rick) have ever had at GamesCom. Apart from a pink Car that a lovely lady created for us in the game, and a crash, we met Ken Block and Magnus Walker personally. We asked them questions and even took photos with them. what a blast!

James told us that the idea of merging Real-life action footage with game world fits perfectly to the 15-hour story line, laid out in 5 different arcs. Each arc following one of the 5 icons: Magnus Walker, Ken Block, Nakai-San, Risky Devil, Morohoshi-San. He told us that you can play the whole game with your favorite car (maybe even your starter car) by tuning it. Also, he told us that the multiplayer mode and Autolog are going to be seamlessly integrated into the online world of the freedom map.

Ken told us that he loved driving the Hoonicorn in the game as Damaging the car in real life would break his heart. Magnus told us that you can actually find his garage on the map.

Other information we gathered where that there will be no way of sharing tuning setups at release, but that this might come in later. That there will be a wide collection of cars from Tuners, Exotics, Muscles and even Dailies. That the full car list will be released in september and that they might get away from the yearly sequel model for new NFS games.

After the presentation was over, we went outside. We had hours of fun with Rick Taylor, the community manager of Battlefield and eventually got drunk again - but that is a different story.




The Aftermath

Need for Speed comes out on November 3rd, 2015 for Xbox One, PlayStation 4 and it comes in 2 versions. The standard Game and the jam-packed Deluxe Edition. It brings you a set of exclusive stickers, spoilers, rims and splitters. Plus high performance parts, a lifetime discount on all items using in-game currency. And if that ain't enough, it summons the infamous BMW E46 M3 Most Wanted as a starter car!

In Closing, this is NOT "Underground 3" but this is the perfect sequel if you liked Underground to Carbon and want the tuning and gameplay of these games, mixed with nowadays technologies and Vaughn Gittin Jr. Cameos!